HOUSTON IMMIGRATION & NATURALIZATION ATTORNEYS

Domestic Violence & Immigration Consequences


By the Houston Immigration Deportation Defense Lawyers at Law Offices of Steven Tuan Pham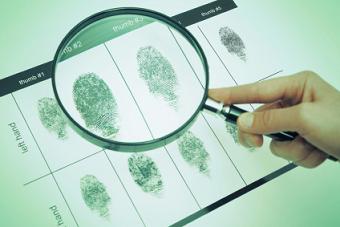 In addition to aggravated felony, crimes involving moral turpitude, drug crimes, and firearms and destructive device violations, foreign nationals (including legal permanent residents) who are "convicted" of a domestic violence crime may also be removed from the United States. "Domestic Violent Crimes" include crimes of domestic violence against a member of the family, stalking, child abuse crimes, child neglect or abandonment, and any violation of protective orders, either criminal or civil violations. A conviction of any of the aforementioned crimes is a removable (deportable) crime.

Because of the severity of immigration consequences for those who are convicted of a crime of domestic violence, it is important that an accused has proper representation in both the criminal allegation, as well as retaining an immigration attorney that has experience and knowledge of this specialized area of law. The Houston Criminal Defense Lawyers and the Houston Texas Immigration Attorneys at the Law Offices of Steven Tuan Pham., P.C. are experienced lawyers in handling these matters so that our clients would be able to make informed decisions regarding their criminal and immigration matters. Although every case is different, the accused must have the knowledge and understanding of his or her immigration consequences in any criminal allegation prior to making a decision whether to accept a plea bargain or to litigate at trial. Please contact the Houston Domestic Violence Criminal Defense Attorneys and the Houston Immigration Deportation Lawyers at the Law Offices of Steven Tuan Pham for a detail consultation. Our dedicated team of lawyers can be reached at 713-517-6645.

Domestic violence crimes are defined under 18 U.S.C. Section 16 and includes acts of violence against current and previous spouses, domestic partners in some states, and also other persons in similar situation or family members intended to be protected under federal, state, or local laws. In general, not every crime that involves family disturbance, or even assault and battery, is considered to be a domestic violence crime for immigration purposes. In terms of immigration law, a crime is considered a domestic violence if it meets the 2 prongs tests. First, to be a domestic violence crime, it must be a crime as defined by 18 U.S.C. §16. Second, the victim must be a "protected person" within the definition of 8. U.S.C. §1227(a)(2)(E)(i).

Over the years, various U.S. Circuit Courts have refined the definition of domestic violence. Although these holdings are NOT controlling from one circuit to another, they are at least persuasive to the other courts where one may be residing. Although more research must be done for every factual scenario and depends on the jurisdiction in which the immigrant is residing, the following are generally true, or at least, plausible arguments.


Simple assault or battery charges, without more, may not be a domestic violence crime even though the factual basis may involve family violence. Cisneros v. Gonzales, 465 F.3d 386 (9th Cir. 2006).

Harassment in and of itself, without injury, may not be a domestic violence crime because it does not involve physical injury even if it has some form of offensive touching. Singh v. Ashcroft, 386 F.3d 1228 (9th Cir. 2004).

In a removal proceeding, the government must establish that the convicted crime is a domestic violence crime and not only a crime of violence, and the Immigration Judge relying on testimonial evidence by the Respondent (the person that is in the removal proceeding) and family members are impermissible (incorrect). The Immigration Judge may only look at the record of the conviction. Tokatly v. Ashcroft, 371 F.3d 613, 619-624 (9th Cir. 2004).

However, a criminal conviction of the "domestic violence" statutes under state law is a domestic violence crime. Fernandez-Ruiz v. Gonzales, 410 F.3d 585, 587-588 (9th Cir. 2005).

A simple Class A Misdemeanor battery conviction is not a domestic violence even though the fact shows that the Respond beat his wife. Flores v. Ashcroft, 350 F.3d 666 (7th Cir. 2003).

State statutes that only require "offensive touching" only, without more on the conviction record, may not be a domestic violence crime. Matter of Martin, 23 I&N Dec. 491.

Even in cases where there are domestic battery convictions, but that the record of the conviction does not indicate anything more than a nonviolent touching, the conviction is not a domestic violent crime. Matter Sanudo, 23 I&N Dec. 968, 974-975 (BIA 2006).
It is important to remember that each case is different depending on the fact, the allegation or charges, and the conviction records. Often, the conviction records, including the plea form and the court's final disposition by the court, are controlling in successfully argue whether the criminal conviction is a domestic violence crime. Please contact one of our experienced Houston Immigration Attorneys and our Houston Immigration Removal Lawyers for a consultation. After a careful review of your criminal record and a personal consultation, our Houston Deportation Lawyers would be able assess your situation and determine whether you your criminal conviction would affect your immigration status, including removability and naturalization. For more information, please contact the Houston Deportation Defense Law Firm of the Law Offices of Steven Tuan Pham at 713-517-6645.
DISCLAIMER


Immigration Law is a vast area of law and every situation is unique. You should NOT rely on the limited information on this general site in replacing a personal consultation with an experienced Houston PERM Application Lawyer or an experienced Houston PERM Labor Certificate Application Attorney. There may be legal issues, depending on the facts and circumstances, that go to the merit of the case, in which you may not be aware. Please feel free to give us a call at 713-517-6645 , or to contact us online, for more information. Call the Houston PERM Immigration Attorneys and the Spring Houston PERM DOL Labor Cert Lawyers at the Law Offices of Steven Tuan Pham today at 713-517-6645 or complete our Contact Form.
Serving Clients in Houston, West Houston, Southwest Houston, Sugar Land, Katy, Copperfield, Memorial, Spring, Northwest Houston, Northchase, Spring Cypress, Champion Forest, The Woodlands, Kingwood, Humble, Lake Houston, Midtown, Memorial, West Oaks, Royal Oaks, Clear Lake, League City, Westchase Business District, Harris County, and Galveston County.