VERITAS LEGAL GROUP'S ATTORNEYS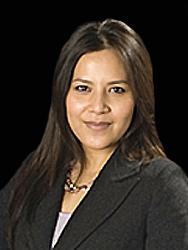 EVI HA HUYNH, ESQ.
(OF COUNSEL)

Evi Huynh has experience in diverse areas of law including immigration and nationality law, business transaction, construction defect litigation, lemon law, real estate transaction, DTPA Violations, and alternative dispute resolution.
Ms. Huynh received her undergraduate from the University of Texas at Austin with a major in Advertising and minor in Business Management in 1999. After graduating, she worked in logistic for an international semi-conducting company. At the same time, she obtained a real estate license with a C-rep designation and began her entrepreneurship in real estate. With law intertwining in every aspect of real estate transactions, Ms. Huynh decided also to pursue a legal career. She attended South Texas College of Law in 2003. Her summer internships included probate, bankruptcy, real estate, and contract drafting. She received Pro Bono Honors while volunteering for the Houston Consumer Protection and Public Health Regional Office for the Texas Attorney General. There she investigated consumer's complaints on DTPA violations, spoke to consumer victims, conducted filed investigations on suspected violations through secret shops, and desisted deceptive businesses. She is also a Certified Mediator and had worked closely with Judge Frank Evans at the J. Frank Evans Center for Conflict Resolution.

Since 2007, Ms. Huynh has been practicing immigration law with a wide range of experience, including but exclusive to nonimmigrant visas (H-1B, E-2, L-1), PERM, employment-based and family-based immigrant petitions, permanent residence (green card) applications, naturalization, DOL audits, and immigration appeals. Currently, Ms. Huynh works as an Of Counsel for Law Offices of Steven Tuan Pham, P.C. with concentration on employment-based immigrant petitions, PERM Applications, H-1B and other nonimmigrant visa applications. Ms. Huynh is fluent in Vietnamese and she currently assist Law Offices of Steven Tuan Pham, P.C. with respect to litigation and immigration cases in and around Tyler, Texas.


Membership Includes
State Bar of Texas

Texas Young Lawyer Association (TYLA)

American Immigration Lawyers Association (AILA)


Admitted To Practice

All Texas Courts

Immigration Courts


Board of Immigration Appeals